Embedded Linux & Yocto - Deep Dive
Start working on your Embedded Linux & Yocto projects like a PRO
Upgrade Skills 4x
Moving to Embedded Linux will now become seamless and easy for you
Yocto
You will start engaging the powerful YOCTO for your larger embedded Linux projects with ease
Hands-on
You go full hands-on, i.e. every aspect tested & fixed on targets. You get it real and first hand
Raghu Bharadwaj
Learn from India's leading corporate trainer on Linux and Author, Raghu Bharadwaj
Program Schedules & Details
Who Should Enroll
Linux programmers looking to upskill on embedded Linux & Yocto build system
Embedded developers expected to build & maintain embedded Linux systems using Yocto
Kernel enthusiasts looking to build a practical understanding on embedded Linux & Yocto
Program Schedules & Fee
Program Starts: 26th March
Session Timings: 10am – 1pm (4 Weekends)
Training Mode: Online, live, interactive (zoom)
Program Duration: 20+ hrs.
Program Fee: ₹9,990/- plus GST @ 18%
Support Services
Missed sessions: Backup recording will be provided for missed sessions
Offline support: Delivered via Whatsapp
Batch transfers: Available within 1 year
Placement support: Offered on program completion (any experience category)
Interested. Apply Now
On receiving the application, we will contact you with further registration process
Know your Trainer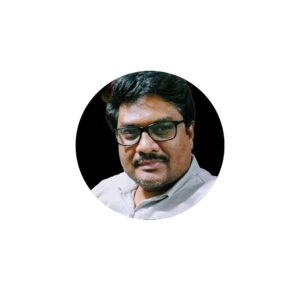 Raghu Bharadwaj
India's leading corporate trainer, to over 40 companies
Author of one of best selling books "Linux Kernel Development" by Packt Publications, UK
Trained over 3000 participants across 7 nations
Attended by professionals from over 100 companies
Leading authority and speaker on the Linux Kernel
Clients include Xilinx, Qualcomm, Broadcom, NXP, Harman, Mercedes among others
Unique Program Benefits
Break the shackles from micro-controller programming: Surge ahead in your career with mastery over Embedded Linux
Master the powerful YOCTO build system from scratch and start working on your large embedded Linux projects with ease
Optimize, fix and increase the robustness of your Embedded Linux projects
Kickstart your career as a PRO on Embedded Linux and Yocto
Program Contents
Click for detailed syllabus
Embedded Linux System
Introduction to embedded Linux

Key components of embedded Linux sys.

Bootrom

Bootloader

Linux kernel

Application binaries and rootfs

Init package

Build steps
Build Systems
Build practices

Need for a build system

How build systems are structured

Popular build systems
Buildroot
Introduction to Buildroot project

Structure of Buildroot and build trees

Toolchain configuration

Kernel configuration

Rootfs configuration
Deployment and Test
Boot from SD card

TFTP and NFS

Initramfs

Deploying applications
Yocto
Introduction to Yocto project
Yocto project

Openembedded core

Poky

Bitbake

Setting up the host system

Installing Poky
Layers and Recipes
Introduction to layers

Types of layers

Key configuration files

Introduction to recipes

ypes of recipe files

Writing a recipe

Operators

Sources

Writing tasks

Extending recipes

Masking recipes
Classes
Introduction to classes

Common classes

Base class

Keywords
BSP Layers
Creating BSP layer

Configuration

Bootloader recipes

Kernel recipes

Linux Yocto kernels

Managing kernel patches

Kernel configuration

Kernel classes
Images
Organization of image recipe

Image FS types

Creating an image
SDK
Yocto project SDK

Types of SDKs

SDK format

SDK installation
What Participant's are Saying
Raghu sir has such a unique gift of bringing out the essence of every concept, that as students we understand what is information and what is actual learning. Absolutely impressive
I highly recommend TECH VEDA, "Raghu Bharadwaj" is highly experienced and skilled in Linux kernel, device driver development and embedded domain. He knows exactly where students and fellow developers get stuck and will help you learn problem solving approaches
If you want to endeavor in device drivers then, Tech Veda is right choice. The direction of Raghu sir's teaching is most effective, probably the quickest route to learn the concepts. His skills on device drivers are remarkable. . . !
From 2.4 LPA to 11LPA. A huge jump of over 300% in my salary. Thank you TECH VEDA 
I would like to recommend TECH VEDA to everyone without any hesitation, who wants to enhance knowledge in the field of Linux Kernel, Embedded systems and device drivers. Thanks to Raghu sir for giving important and minor details about each and every topic
If you are seriously looking to switch your job or upgrade to Linux kernel and drivers, then no one better than Raghu sir to help you out. He precisely understand what it takes for us to take that leap into mainstream system programming
What are the pre-requisite skills to enroll for this program?
You must be good at Linux kernel programming. You must have an interest to work on Embedded Linux projects
Will you provide any hardware?
The entire training will be demonstrated on Beagle Bone Black and TECH VEDA's advanced customized hardware. If you wish to practice, you will have to procure your own hardware, TECH VEDA will not provide any hardware as part of this program
How is the program delivered?
This program is delivered online through a live, interactive session. You must login whenever there is a live session to access it. This program does not have any recorded sessions. 
What if I miss some sessions due to work or other issues?
Do not worry, we have it covered. If you miss any session due to any reason, you can request to listen the backup recording at your convenient time
Can I access the course after completion of the program?
You will not be able to access the program after you complete your course. However you will have lifetime support for Q&A
What is the validity of my registration?
Your registration is valid for a period of 1 year. That is, once you make the payment you can take the online course within 1 year