Linux Driver Architecture & Embd. Linux with Yocto
A detailed look at Linux Driver Architecture & getting hands-on with the Yocto project
Linux Device Drivers
Acquiring a conclusive understanding of the Linux driver architecture and its interfaces, along with other key concepts
Yocto
A practical look at building Embedded Linux systems with the Yocto project
Raghu Bharadwaj
Learn from the lead Linux mentor, Raghu Bharadwaj, with his problem solving approaches
"I highly recommend TECH VEDA, "Raghu Bharadwaj" is highly experienced and skilled in Linux kernel, device driver development and embedded domain. He knows exactly where students and fellow developers get stuck and will help you learn problem solving approaches"
"Raghu sir has this unique ability to keep our attention drawn to the overall framework of drivers in the hindsight, when we go deep into each interface and core concepts"
"The way Raghu sir simplified the Yocoto build system and made us work on each and every aspect practically, has made building embedded Linux systems a cakewalk"
Program Schedules & Details
Who Should Enroll
Linux programmers looking to upskill on Linux Drivers, Embedded Linux & Yocto build system
Embedded developers expected to build & maintain embedded Linux systems using Yocto
Kernel enthusiasts looking to build a practical understanding on Drivers, Embedded Linux & Yocto
Program Schedules & Fee
Program Starts: 24th June 2023
Session Timings: 10am – 1pm (8 Weekends)
Training Mode: Online, live, interactive (zoom)
Program Duration: 40+ hrs.
Program Fee: ₹21,990/- plus GST @ 18%
Support Services
Missed sessions: Backup recording will be provided for missed sessions
Offline support: Delivered via Whatsapp
Batch transfers: Available within 1 year
Placement support: Offered on program completion (any experience category)
Interested. Apply Now
On receiving the application, we will contact you with further registration process
Know your Trainer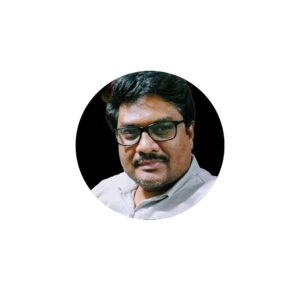 Raghu Bharadwaj
India's leading corporate trainer, to over 40 companies
Author of one of best selling books "Linux Kernel Development" by Packt Publications, UK
Trained over 3000 participants across 7 nations
Attended by professionals from over 100 companies
Leading authority and speaker on the Linux Kernel
Clients include Xilinx, Qualcomm, Broadcom, NXP, Harman, Mercedes among others
What are the pre-requisite skills to enroll for this program?
You must be good at Linux kernel programming. You must have an interest to work on Drivers & Embedded Linux projects
Will you provide any hardware?
The entire training will be demonstrated on Beagle Bone Black and TECH VEDA's advanced customized hardware. If you wish to practice, you will have to procure your own hardware, TECH VEDA will not provide any hardware as part of this program
How is the program delivered?
This program is delivered online through a live, interactive session. You must login whenever there is a live session to access it. This program does not have any recorded sessions. 
What if I miss some sessions due to work or other issues?
Do not worry, we have it covered. If you miss any session due to any reason, you can request to listen the backup recording at your convenient time
Can I access the course after completion of the program?
You will not be able to access the program after you complete your course. However you will have lifetime support for Q&A
What is the validity of my registration?
Your registration is valid for a period of 1 year. That is, once you make the payment you can take the online course within 1 year