Deep Skilling & Problem Solving on Embedded Linux
Intense | Insightful | Break-Through Learning Approach
Trained Over 50 tech companies
Considered the finest in India, Raghu Bharadwaj has delivered training to clients including giants like Qualcomm, Mercedes Benz, GE, NXP, AMD among others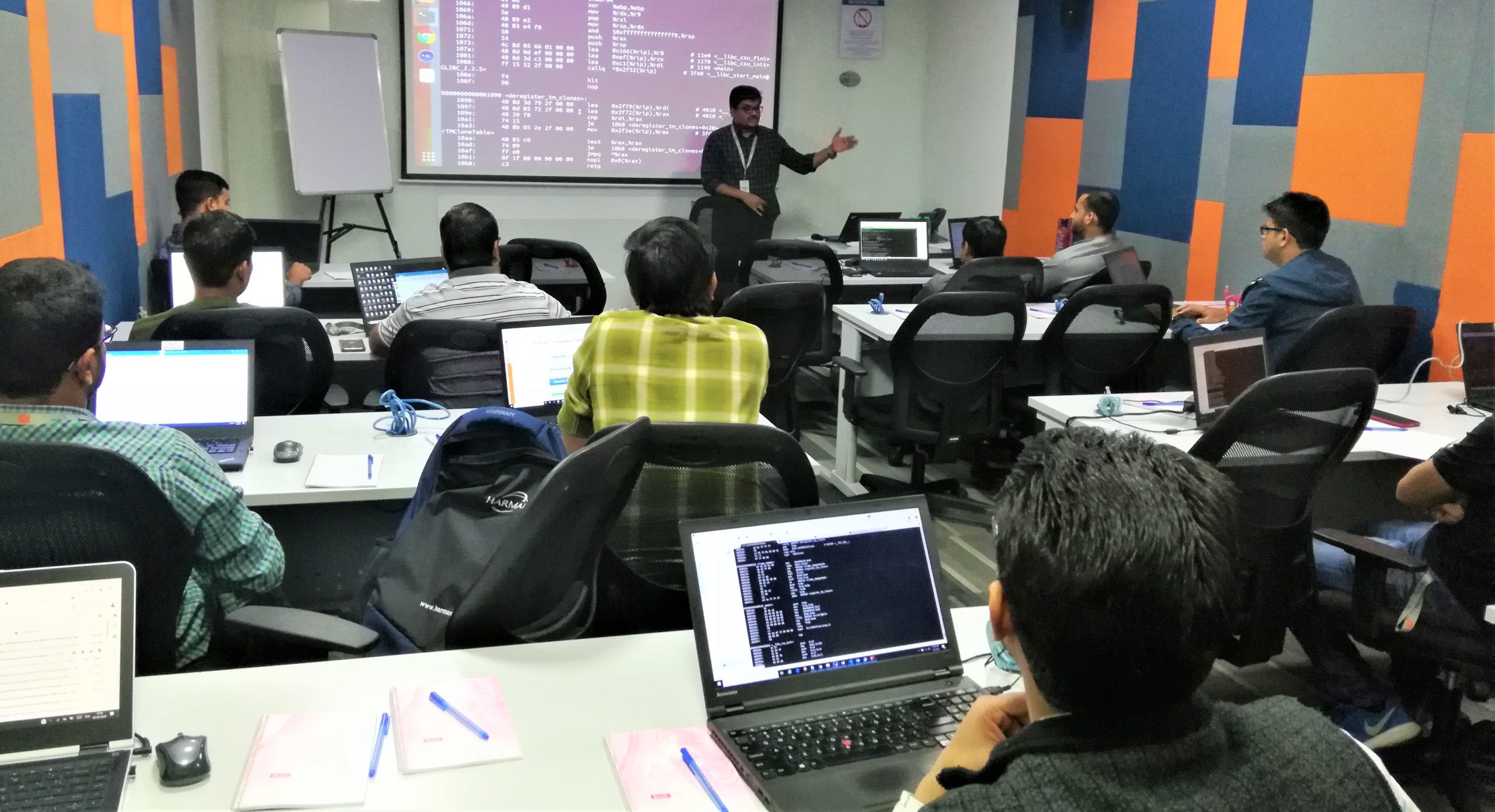 Unique Learning Pedagogy
Raghu Bharadwaj is widely regarded for imparting unique learning models for a sustained skilling experience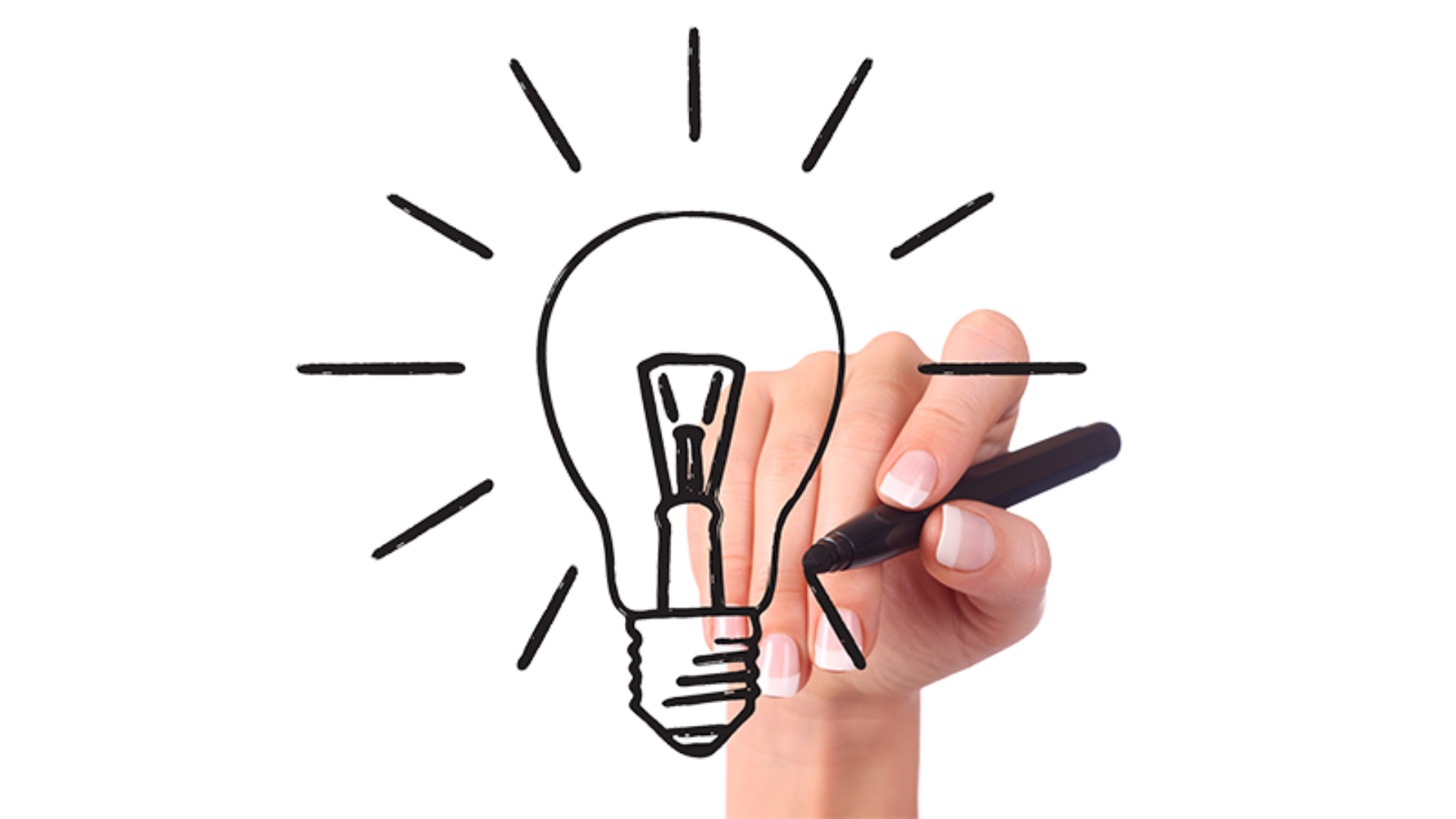 Early Linux Adopter
Raghu is one of the early adopters of Linux since 1999. He walks you through the history & changes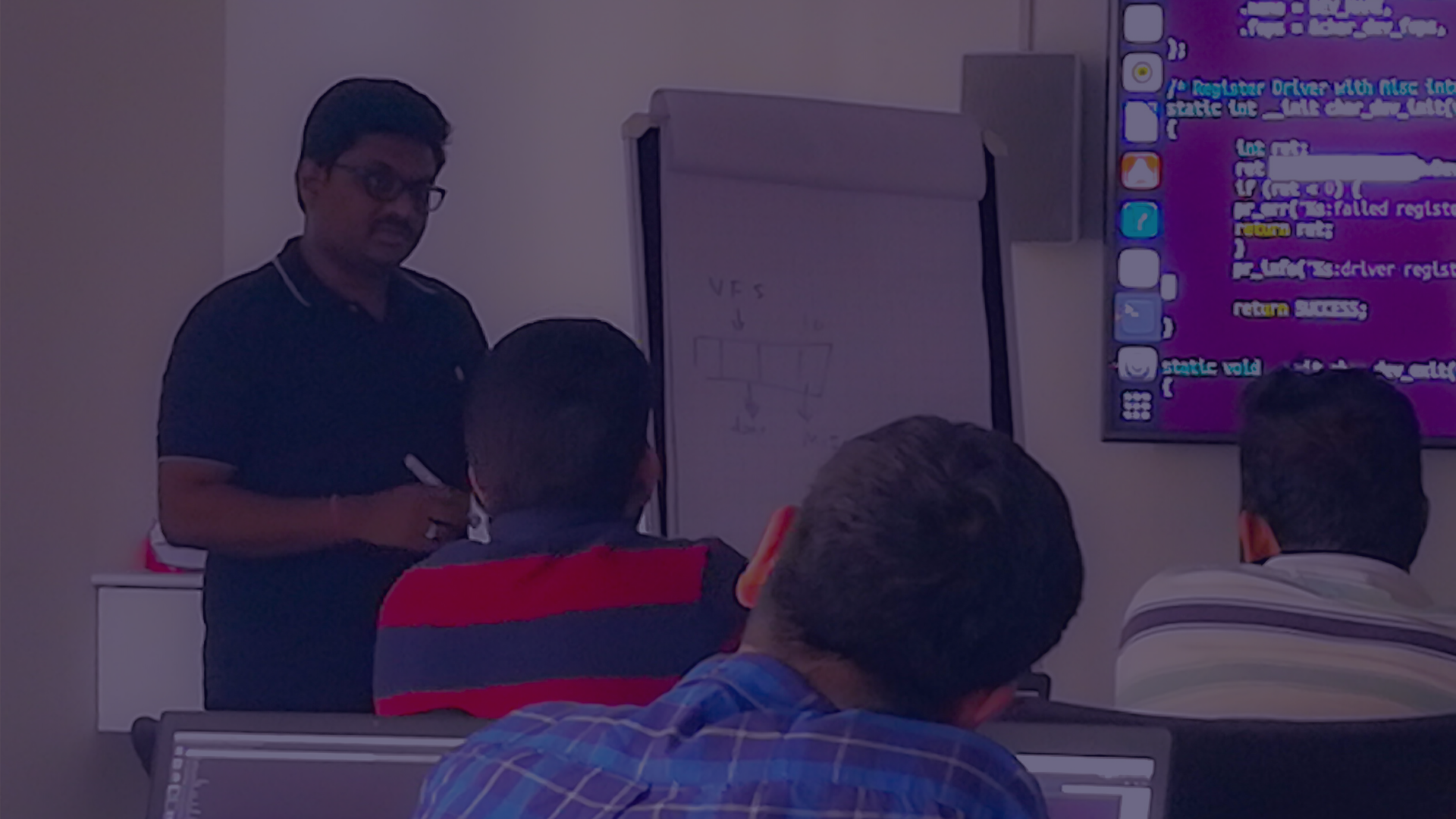 Books & Publications
Author of best seller. Available at Amazon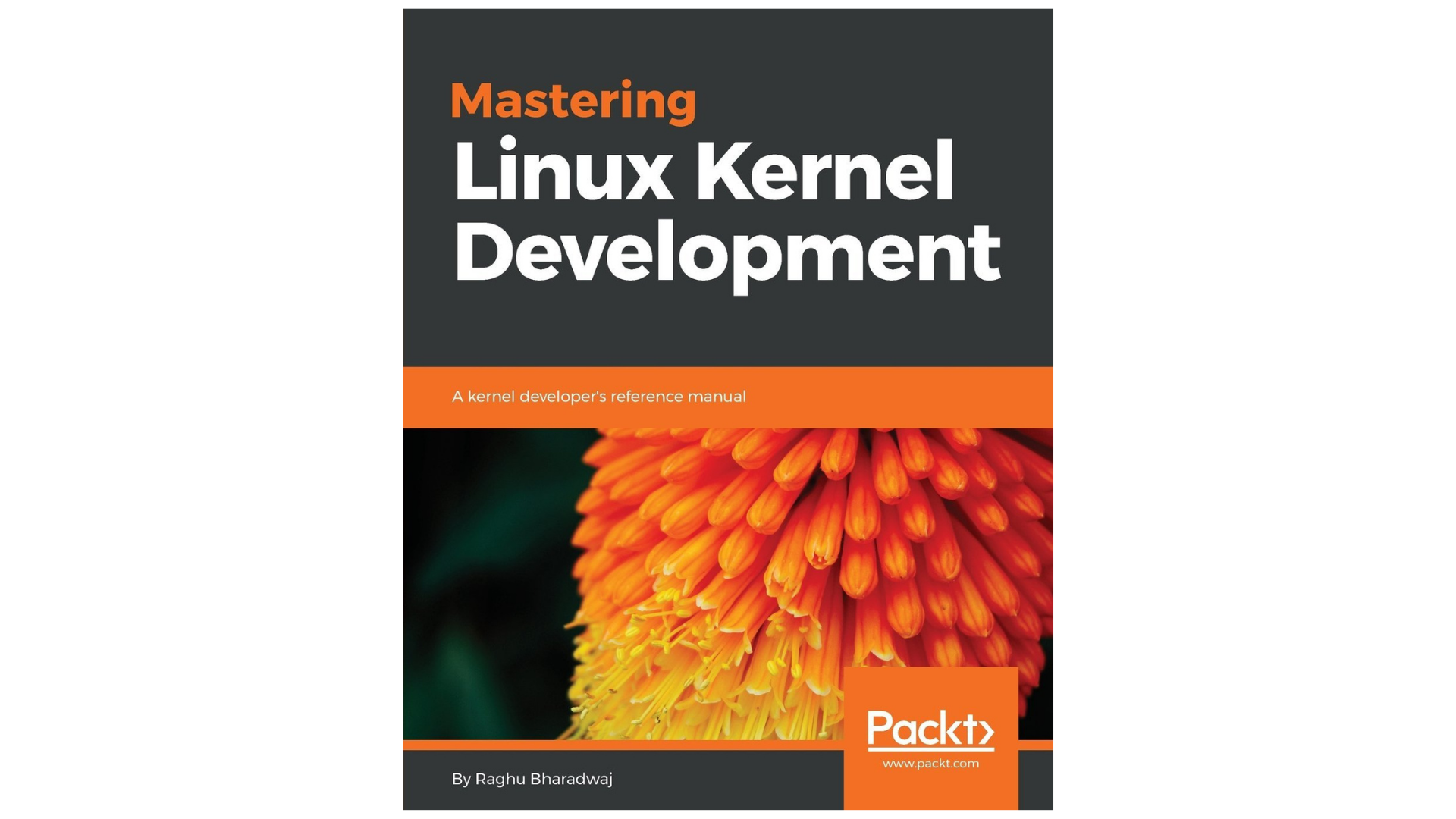 Become a Certified Embedded Linux Engineer
Our training programs are widely recognized across OEMs, Embedded, Defense establishments, Automotive, FPGA, Networking and other core companies. Add the extra edge and value to your profile with our certification.
On completion of Professional / Mentoring programs participants will have the opportunity to take our certification test and become certified engineers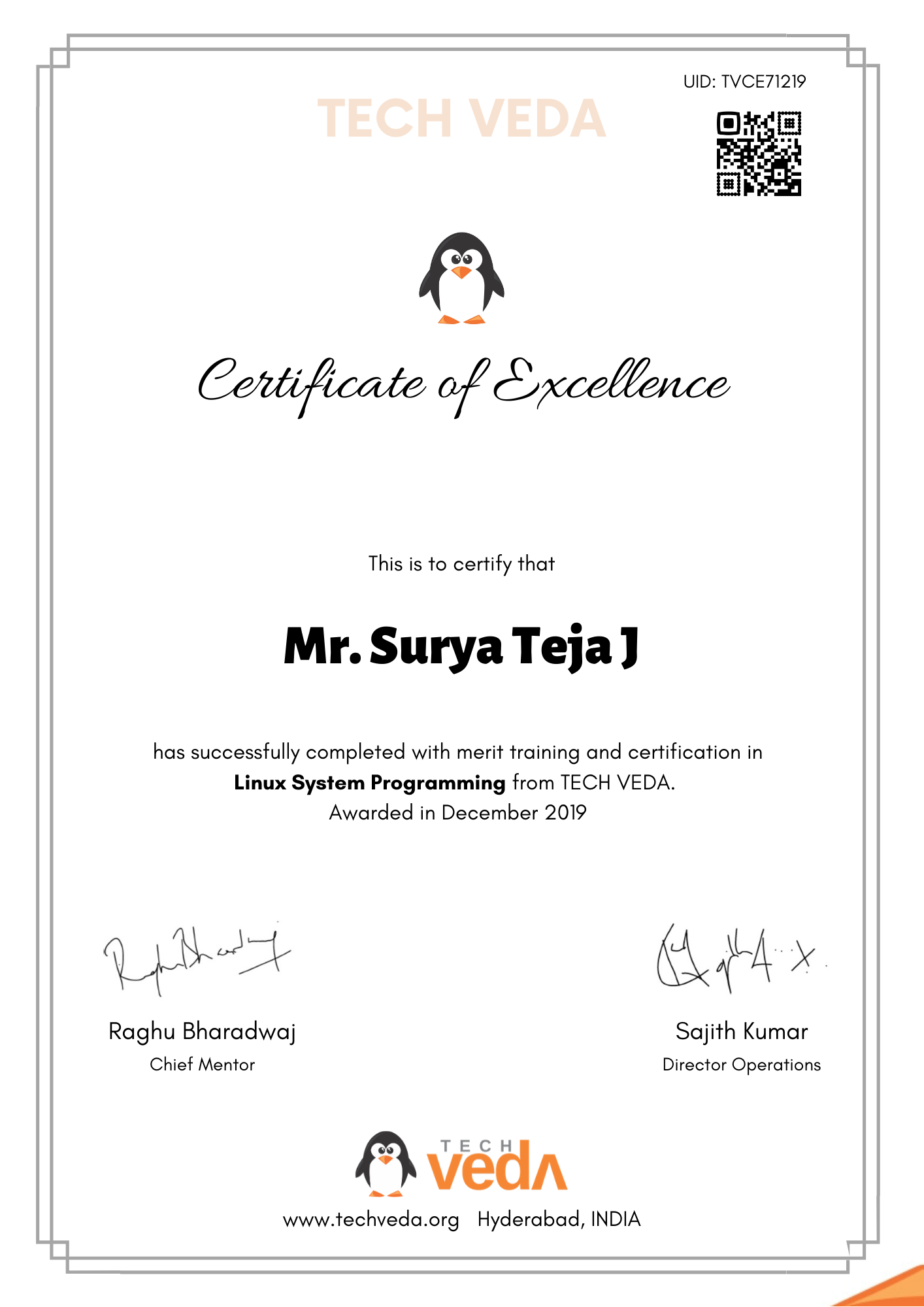 Deep Skills & Problem Solving Mastery
With our unparalleled training methodology
unique learning approach
Concepts apart we focus on imparting techniques for sustained learning
mental models & processes
Creating mental models for greater clarity, self analysis and skill utility
problem solving & self learning
Developing approaches to problem solving in real work environs
I got an offer from Qualcomm with a 400% hike. This was made possible because of TECHVEDA. Thanks to the great way of teaching by Raghu Sir, I was able to sail through a 2.5 hour in-depth technical discussion with ease
If you want to skyrocket your career and also wish to break the barrier of the cliche "relevant experience matters" – blindly join this enlightening program and let Raghu sir do the magic for you because he precisely knows how to teach, what to teach, where to start and how to end in a seamless manner
PS: If you think you have exceptional knowledge in Linux or in any embedded topics then wait till you meet this man, his skill/knowledge knows no bounds. There is absolutely no exaggeration here.
I had a dream of learning all about Linux directly from Raghu Sir for last ten years and it got fulfilled this year. He is more than what I had already heard about him in my first company at Hyderabad 10 years back. He is an exceptional teacher with great control over subject and a crystal clear communication.
I have enrolled for all the 4 coursed offered by him currently as I did not want to miss even an iota of whatever he teaches. For some my review might look like an exaggeration, but I would request them to enroll in for at least one of the courses offered by him and see the magic he creates. Thank you Raghu Sir.. You simply are a wizard of Linux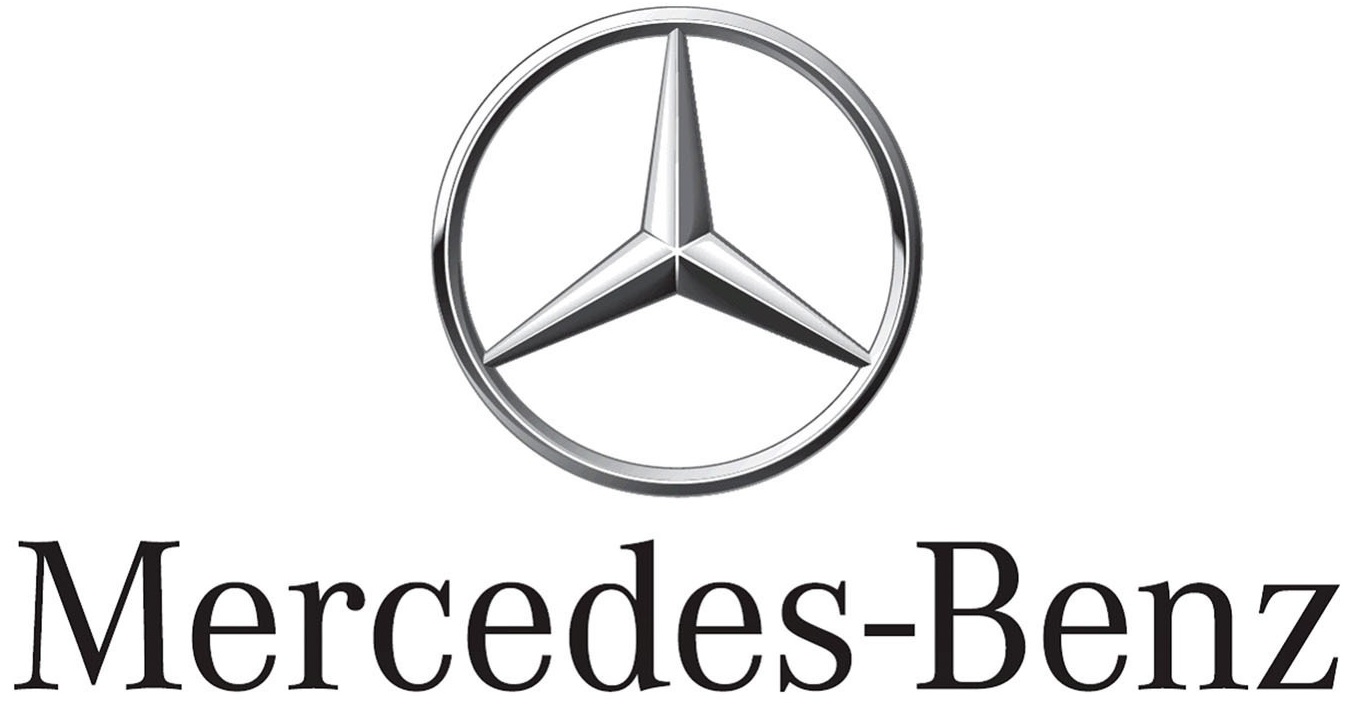 Exaleap Semiconductor
Mercedes Benz (multiple batches)
Advanced Electronics Company, Riyadh
NXP
Stryker (multiple batches)
Canon
Fujitsu
TCS
Sasken (multiple batches)
CMC
Cognizant (Bangalore and Hyderabad)
DRDL (Ministry of Defense) (Multiple batches)
RCI (Ministry of Defense) (Multiple batches)
ASL (Ministry of Defense) (Multiple batches)
Brahmos (Ministry of Defense)
Harman International
Xilinx (multiple batches)
Broadcom
TechMahindra
NCR
Server Engines
UTC-FS
NRSA
One Convergence (multiple batches)
Powerwave (multiple batches)
Sipera Systems
Mezztech
ST Microelectronics
GE (multiple batches)
Silicon Image (multiple batches)
Qualcomm
AMD
Murata
Capgemini
Lattice Semiconductors
Speck Systems
Honeywell
Server Engine
Elico Ltd
ICOMM Tele
Navayuga Infotech P Ltd
Linkwell Telesystems P Ltd
Gaian Group
It is the lack of intent and timely action, that makes most people lose out on taking those crucial decision which can impact their career & future growth.
Do not be left behind, Act & Register Now
-TECH VEDA