Online, Live, Interactive Programs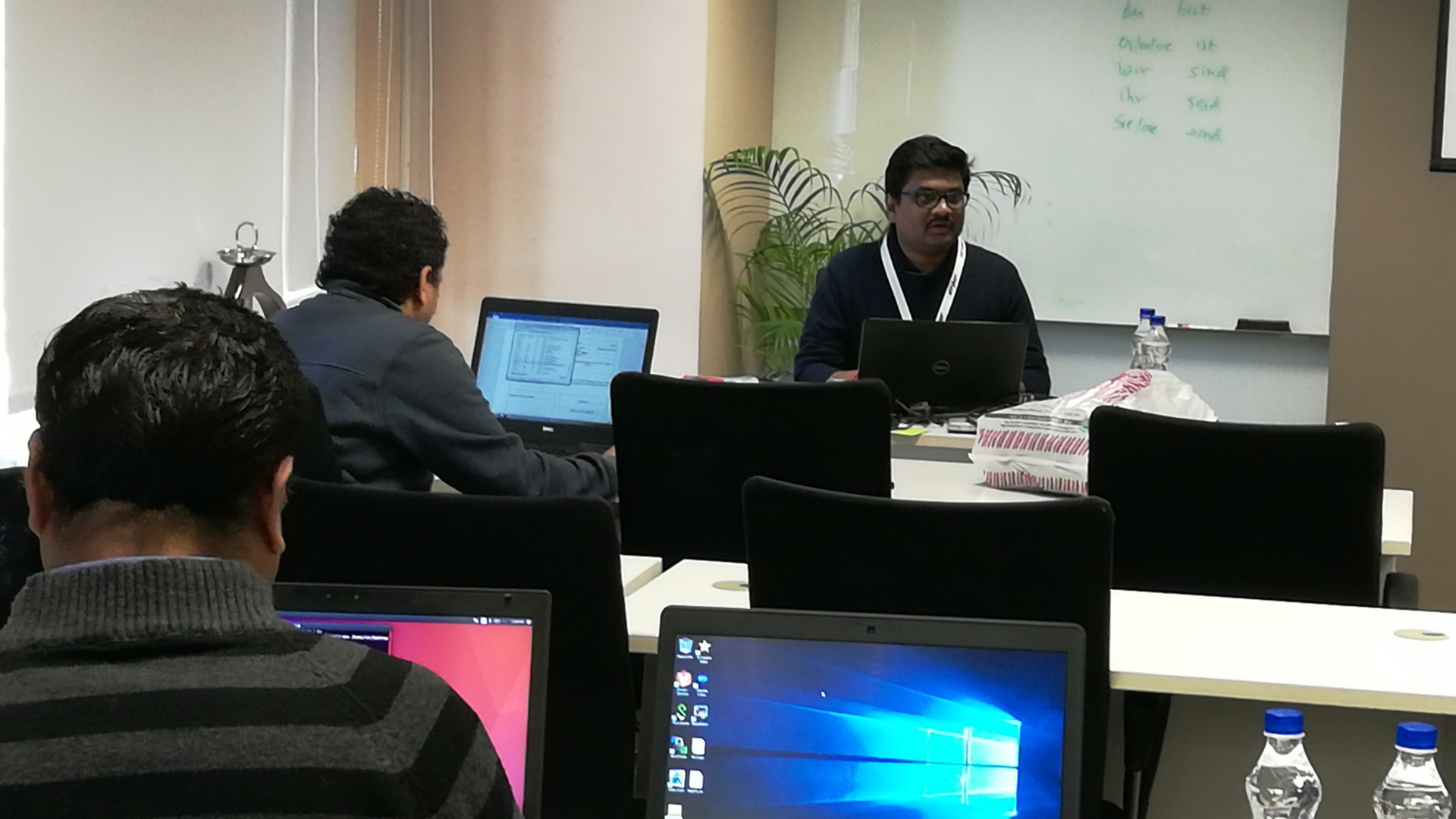 Mastering Linux System Programming (LSP)
Program Fee: ₹12,990/- plus GST @ 18%
Prerequisite: C programming, Vi/Vim editor
Schedule
Starts: 17th December
Duration: 35+ hours
Mode: Online live + recorded sessions
Live Session Time: 10am to 1:30pm (Weekends Only)
Delivered by: Raghu Bharadwaj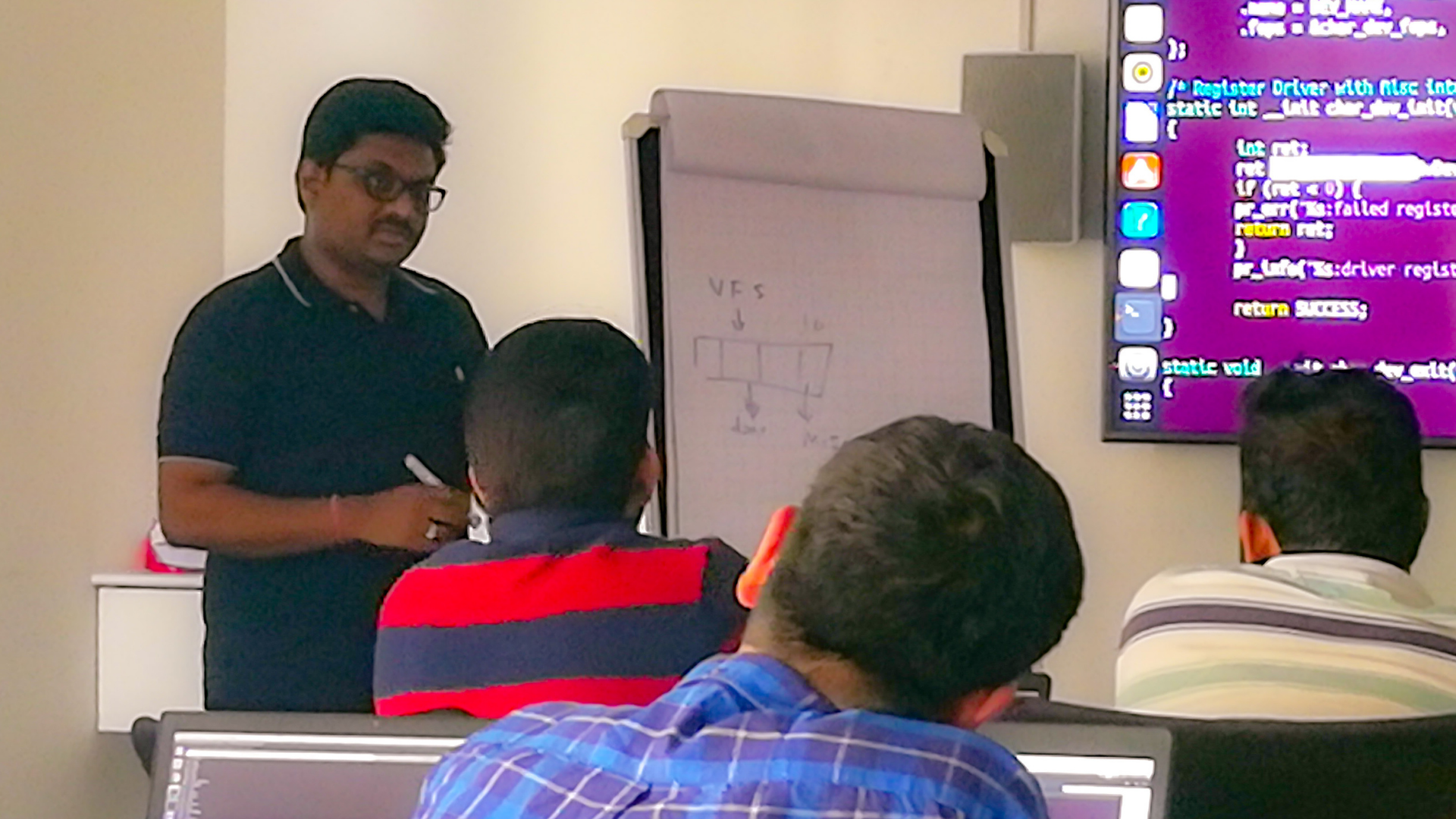 Mastering Linux Kernel Programming (LKP)
Program Fee: ₹9,990/- plus GST @ 18%
Prerequisite: Linux Programming
Schedule
Starts: TBA
Duration: 20+ hours
Mode: Online live + recorded sessions
Live Session Time: 10am to 1:30pm (Weekends Only)
Delivered by: Raghu Bharadwaj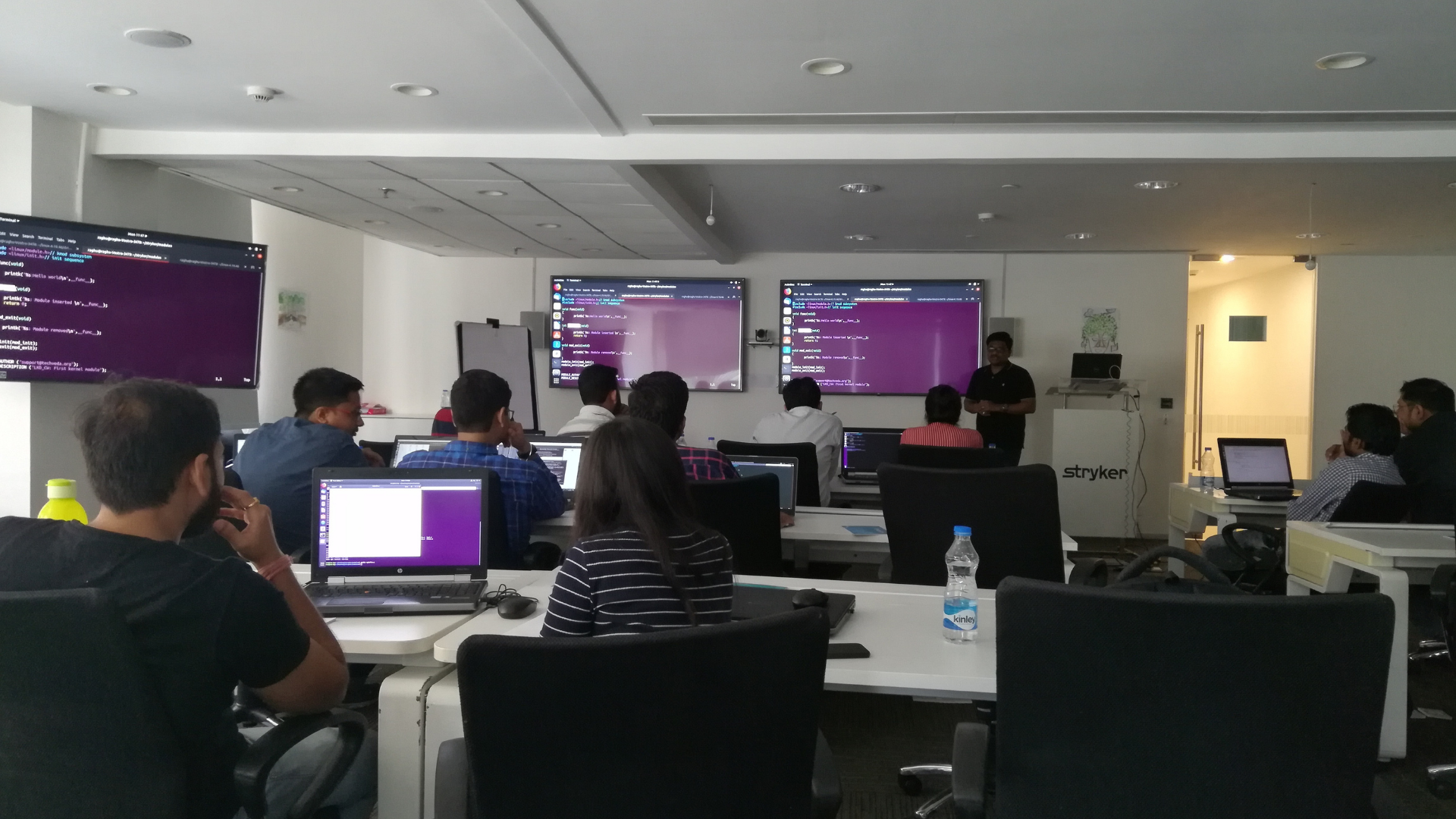 Embedded Linux Drivers & Yocto (ELDY)
Program Fee: ₹21,990/- plus GST @ 18%
Prerequisite: Linux Kernel Programming
Schedule
Starts: 29th Oct. 2022
Duration: 40+ hours
Mode: Online live + recorded sessions
Live Session Time: 10am to 1:30pm (Weekends Only)
Delivered by: Raghu Bharadwaj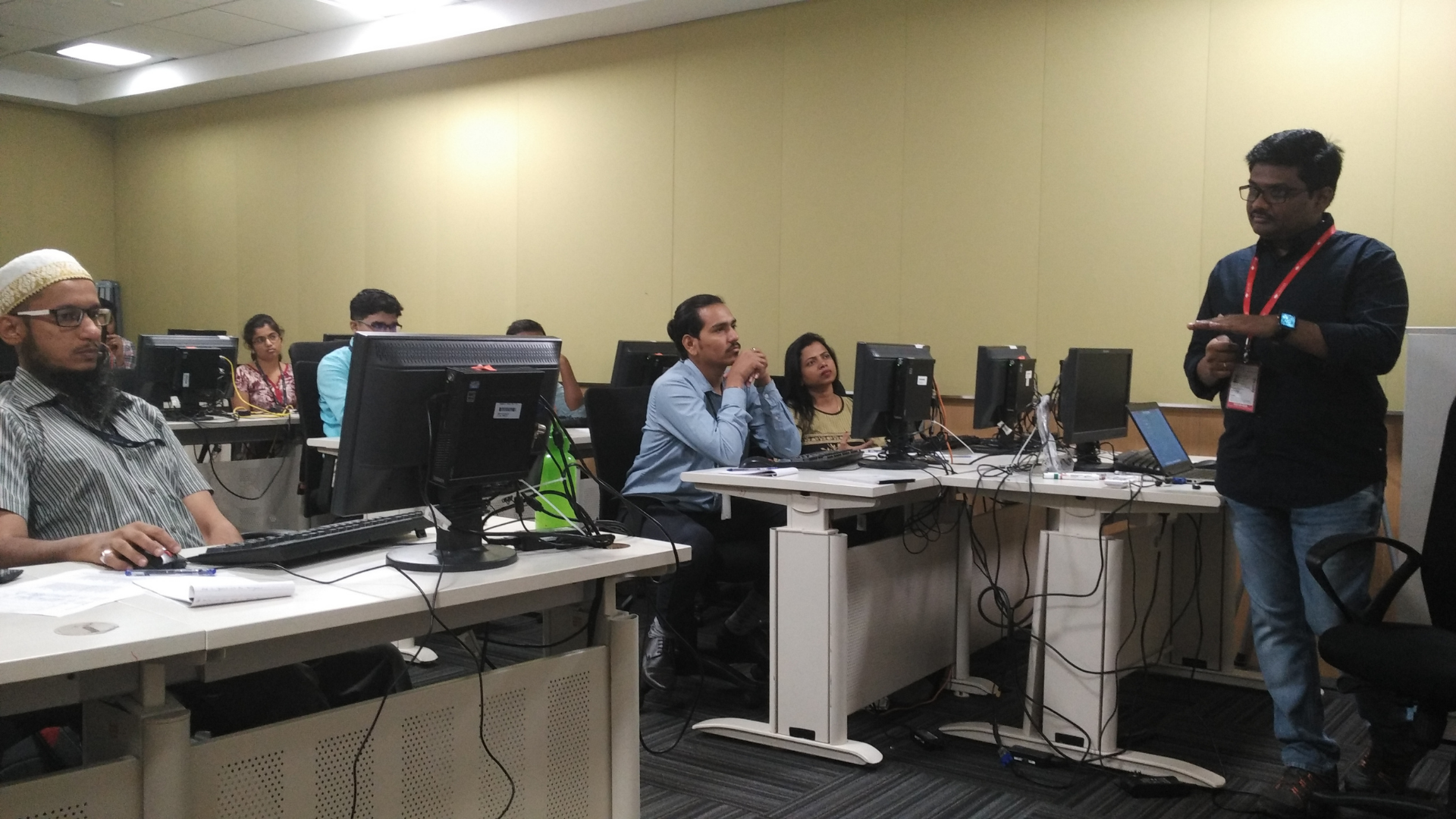 Kernel, Driver & Yocto Combo (LKP+ELDY)
Registration: 2 online programs (LKP + ELDY)
Combo Fee: ₹31,980/- ₹29,000/- plus GTS @ 18%
Registration validity: 1 year (complete both programs within 1 year)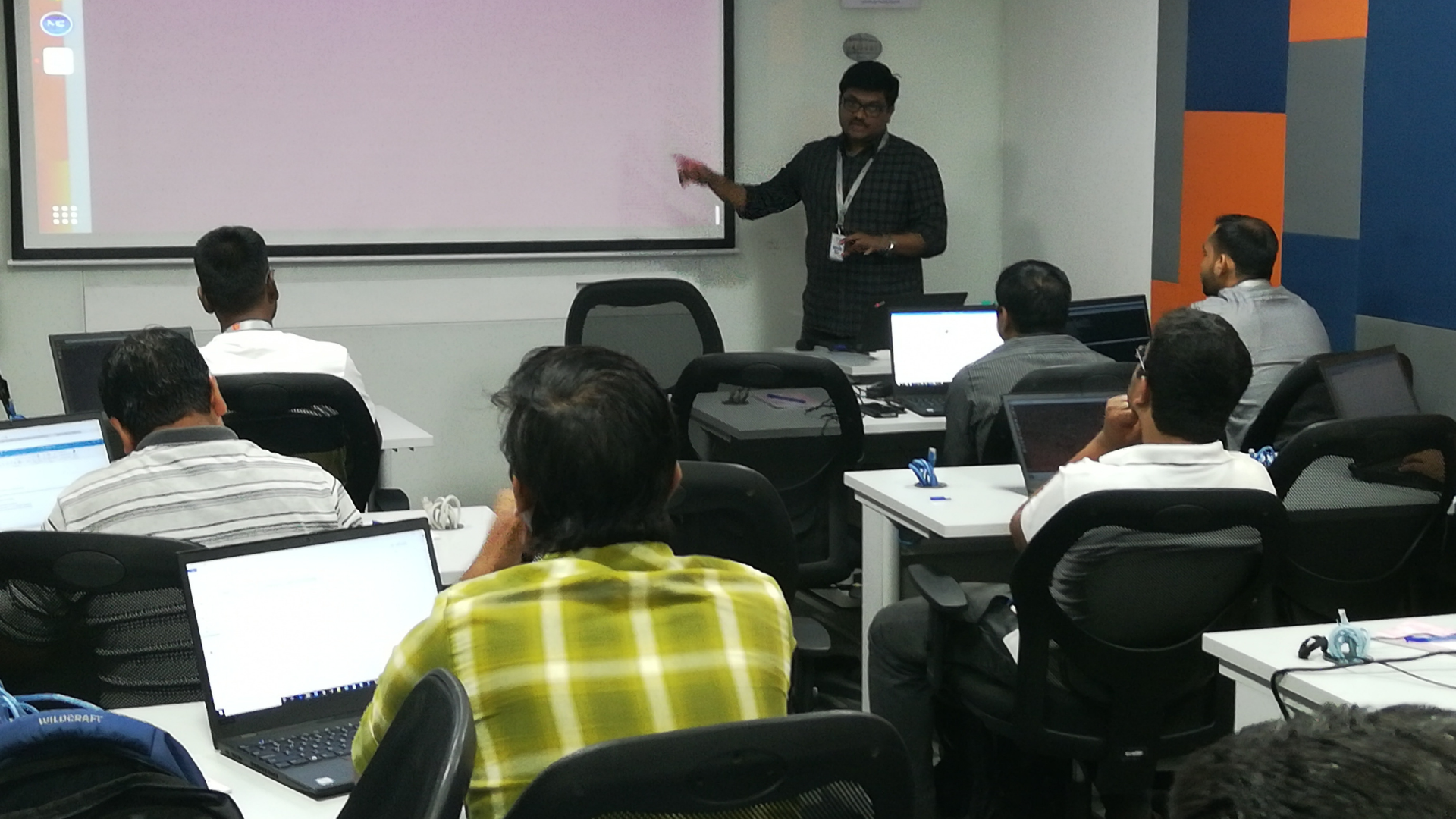 Master Combo (LSP+LKP+ELDY)
Registration: 3 online programs (LSP+LKP+ELDY)
Combo Fee: ₹44,970/- ₹39,990/- plus GTS @ 18%
Registration validity: 1 year (complete all 3 programs within 1 year)
What if I miss any sessions?
Backup recording of the session will be provided on the same day. So that you can listen to it before the next live session. In case you regularly miss sessions and are unable to listen to backup sessions, you can chose to move to another upcoming batch
Registration valid for 1 year, what does it mean?
The validity of 1 year indicate that you have to complete the registered program(s) within 1 year from the date of registration. This normally happen when participants at times are unable to join a batch and wish to join upcoming batches. It does not mean you can attend the program multiple times within a year, you can only access the program once. 
Will you provide any course certificate?
Yes, a program completion e-certificate will be provided on completion of the program. Our certificates are a valuable addition to your profile and will help you authentically showcase your skills
Will Raghu Bharadwaj conduct all the programs?
Yes, Raghu Bharadwaj will be delivering all the programs, unless any other trainer's name is specifically mentioned