Virtual, Live, Interactive Programs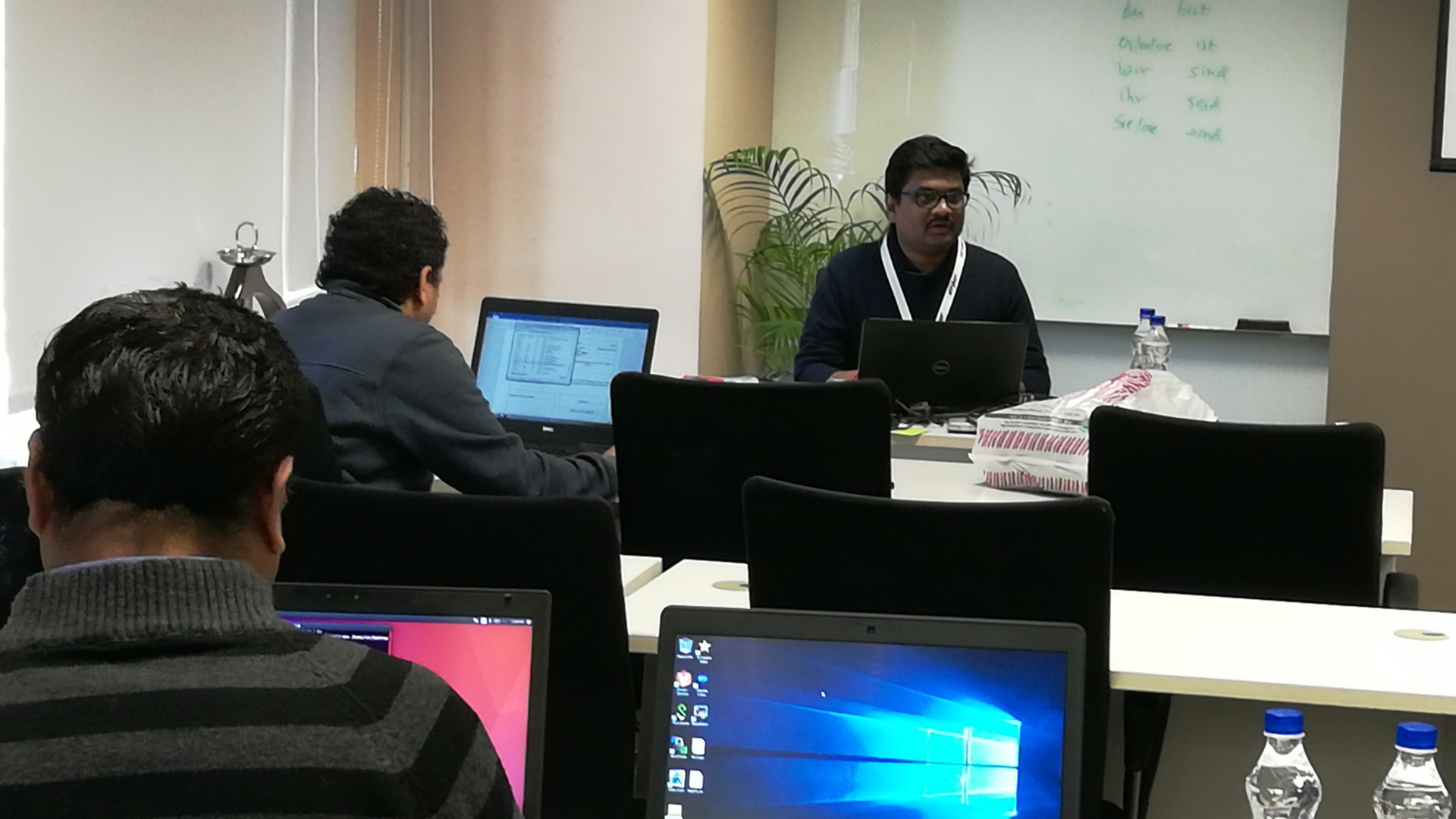 Program Fee: ₹14,990/- ₹12,990/- plus GST @ 18% (

Offer valid till 25th Sep.

)
Prerequisite: C programming, Vi/Vim editor
Schedule
Starts: 4th October 2023
Duration: 40+ hours
Mode: Online Live (Zoom)
Live Session Time: 7:40am to 9am (Mon. to Fri.)
Delivered by: Raghu Bharadwaj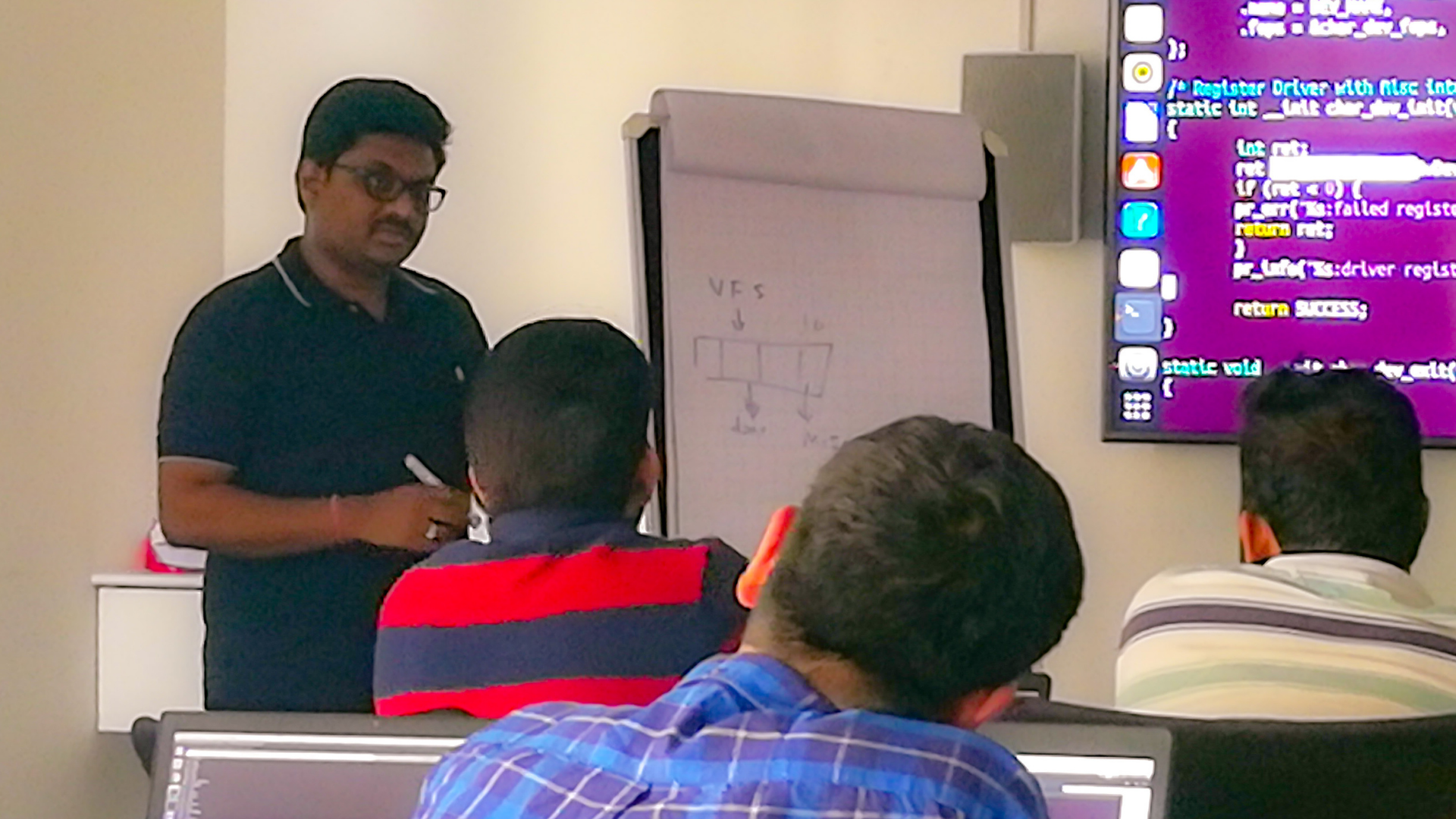 Program Fee: ₹11,990/- ₹10,990/- plus GST @ 18% (

Offer valid till 25th Sep.

)
Prerequisite: Linux Programming
Schedule
Starts: 30th September 2023
Duration: 20+ hours
Mode: Online live (Zoom)
Live Session Time: 10am to 1:30pm (Weekends Only)
Delivered by: Raghu Bharadwaj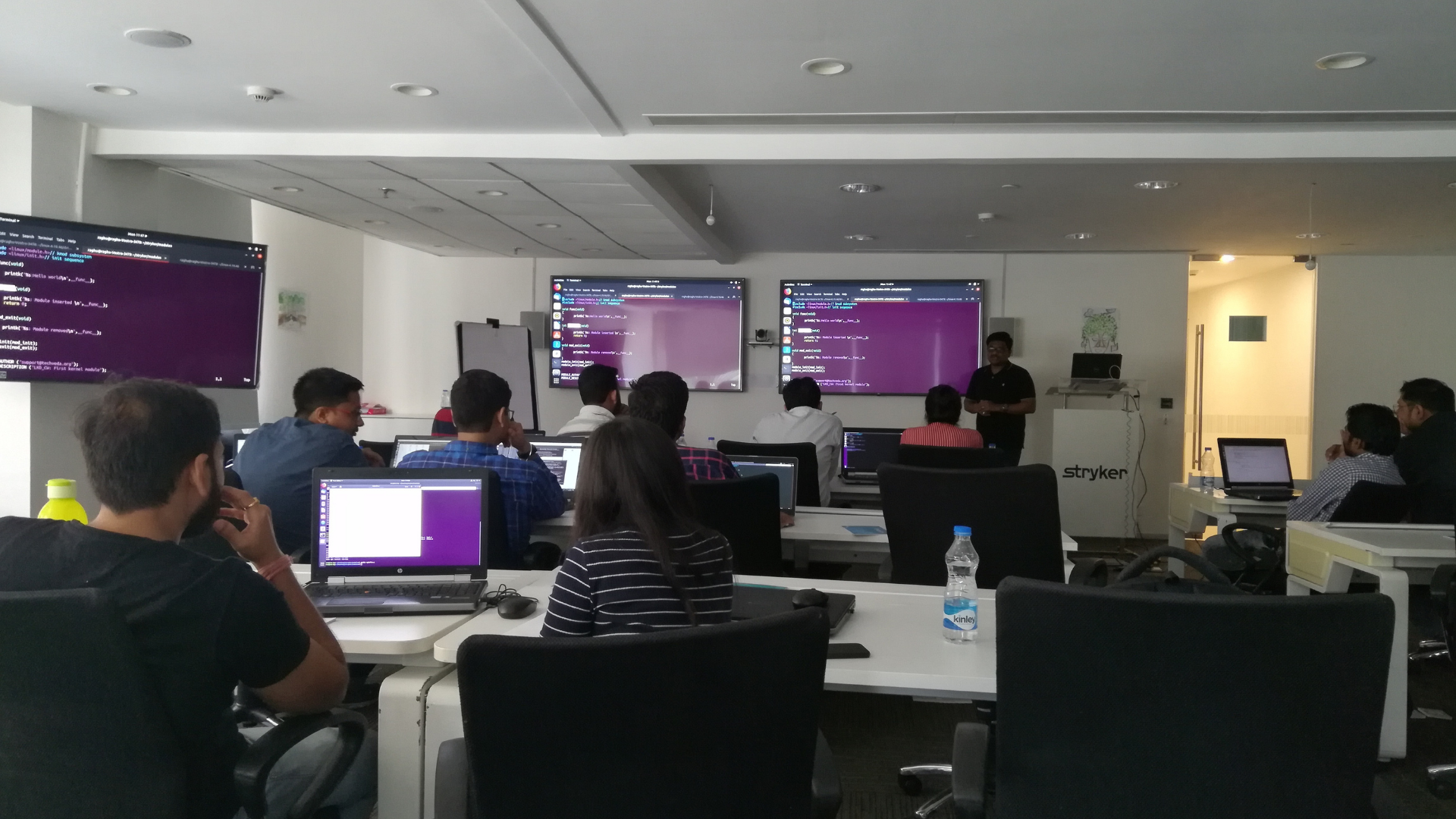 Program Fee: ₹21,990/- plus GST@18%
Prerequisite: Linux Kernel Programming
Schedule
Starts: 9th December 2023
Duration: 40+ hours
Mode: Online live (Zoom)
Live Session Time: 10am to 1:30pm (Weekends Only)
Delivered by: Raghu Bharadwaj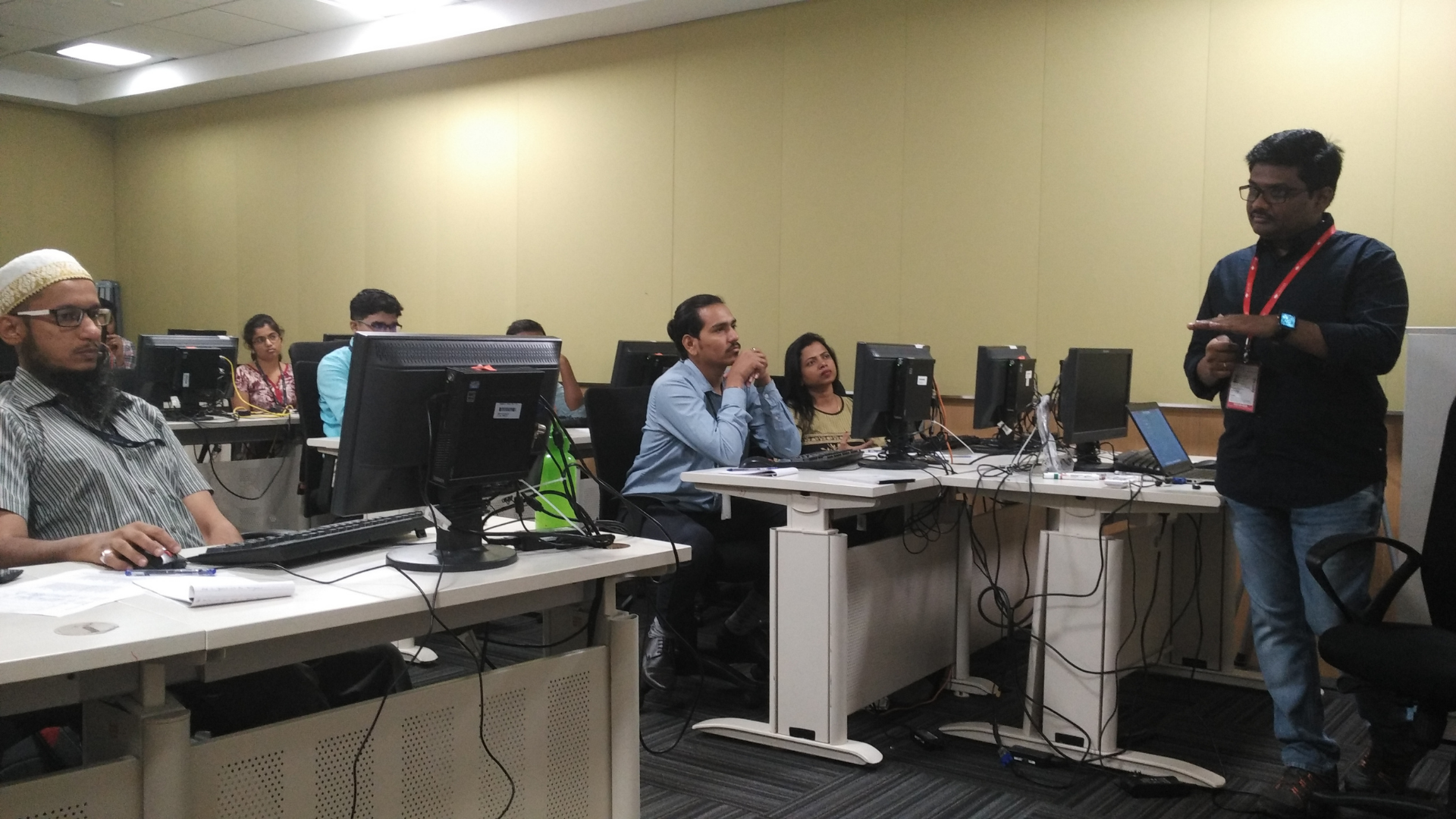 Program Fee: ₹9,990/- plus GST @ 18%
Prerequisite: Linux System Programming
Schedule
Starts: TBA
Duration: 25+ hours
Mode: Virtual live + recorded sessions
Live Session Time: 10am to 1:30pm (Weekends Only)
Delivered by: Raghu Bharadwaj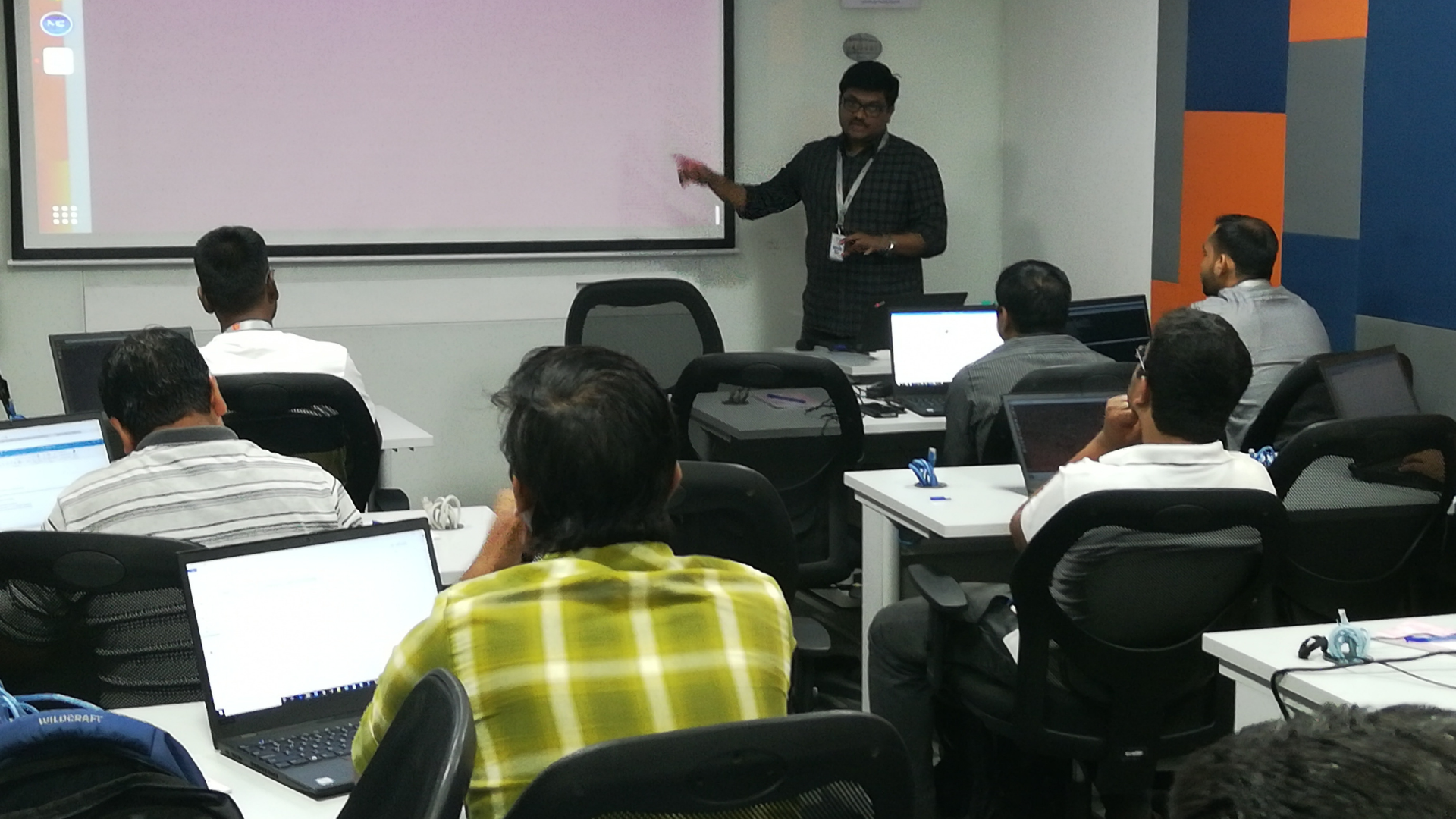 Program Fee: ₹9,990/- plus GST @ 18%
Prerequisite: Linux System Programming
Schedule
Starts: TBA
Duration: 25+ hours
Mode: Virtual live + recorded sessions
Live Session Time: 10am to 1:30pm (Weekends Only)
Delivered by: Raghu Bharadwaj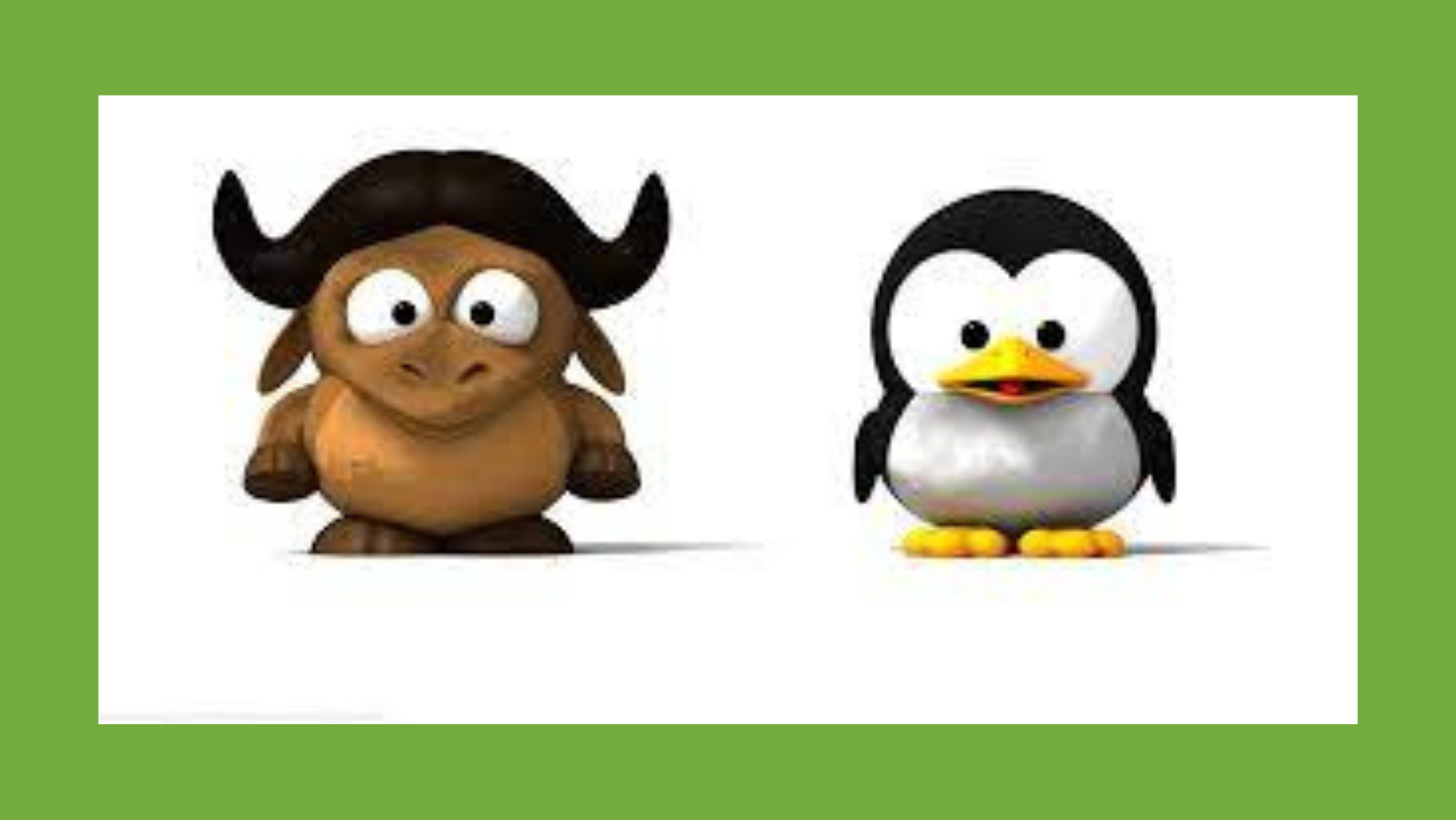 GNU C & Linux Commands (Beginners' Pack)
Program Fee: ₹1,500/- plus GST @ 18%
Prerequisite: Basic C syntax
Details
Mode: Pre-recorded videos
Total Duration: 20+ hours
Validity of access: 3 months from date of registering
Delivered by: Raghu Bharadwaj
Topics: Key Commands, Editors, Key GNU C concepts & Make tool
What if I miss any sessions?
Backup recording of the session will be provided on the same day. So that you can listen to it before the next live session. In case you regularly miss sessions and are unable to listen to backup sessions, you can chose to move to another upcoming batch
Will you provide any course certificate?
Yes, a program completion e-certificate will be provided on completion of the program. Our certificates are a valuable addition to your profile and will help you authentically showcase your skills
Will Raghu Bharadwaj conduct all the programs?
Yes, Raghu Bharadwaj will be delivering all the programs, unless any other trainer's name is specifically mentioned